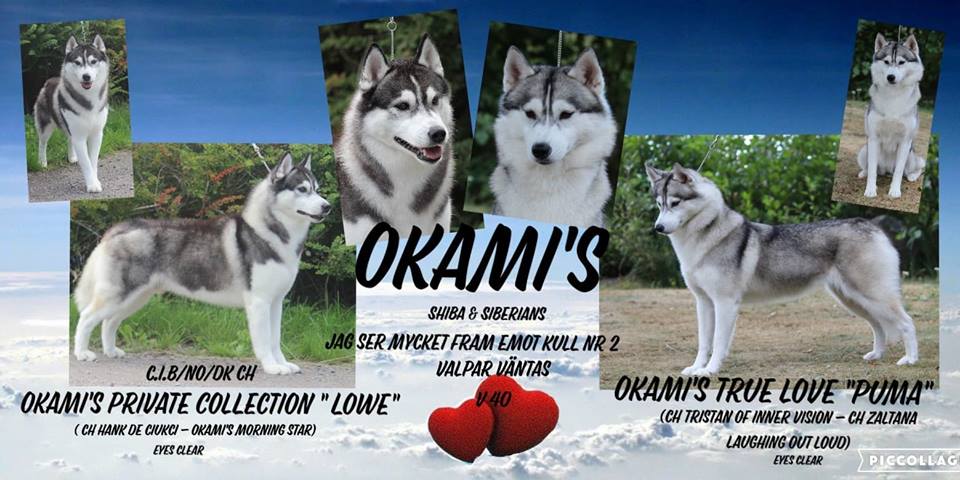 Siberian Husky valpar Kull 1 V.37 & kull 2 V.40

Kontakta mig för mer information
Shiba valpar är planerade vintern -18/-19 och sommaren -19 kullarna är fullbokade, men hör gärna av er ändå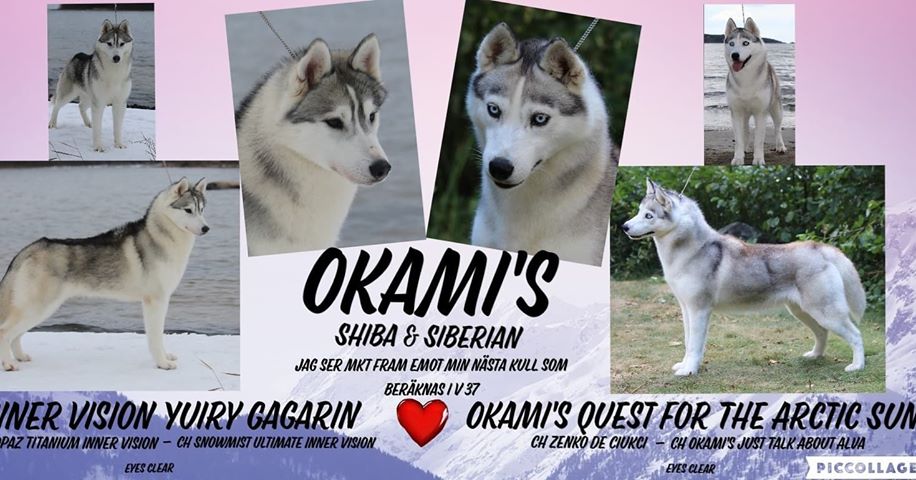 Jag följer Svenska Kennelklubben regler, det innebär att alla valpar får med sig:
- Dolda fel försäkring i 3 år
- Registrerade i Svenska Kennelklubben
- Vaccinerade
- Chipmärkta
- Veterinär besiktigad med intyg som inte är äldre än 7 dagar
- SKK Köpekontrakt
- Avmaskade 4 ggr
- Mitt Agria ombud kontaktar er ang valpens försäkring i god tid innan leverans
- Start paket från Agria
- Start paket från foderbolaget med maten valpen är van att äta
- Leksaker kullen haft o lekt med brukar jag dela upp och skicka med så doften från mamma/syskon/oss finns med dom i flytten.
- Mat/vaccinering/avmaskning schema
- Tips o råd, bilder på valparna/föräldrarna i kullen , rasstandard, finns på ett USB minne som följer med.
- Information om rasen och rasklubben
- Och självklart livslång support! jag är väldigt mån om mina valpar och vill gärna ha kontakt och hjälper gärna till om ni behöver det.
- Enligt SKK regler lämnas inga garantier.




I follow the Swedish Kennel Club rules, which means that all puppies will bring:

- Hidden wrong insurance for 3 years
- Registered in the Swedish Kennel Club, (Exported dogs have Export pedigree)
- Vaccinated
- chipmarked
- Veterinary inspector with certificate not older than 7 days
- SKK Purchase Contract, (in English for exported dogs)
- Masked 4 times
- My Agria agent is contacting the puppy's insurance in good time before delivery
- Start package from Agria
- Start the package from the feed company with the food the puppy is used to eating
- Toys the litter had been played with, I usually divide and send with the smell of mother / siblings / us with them in the move.
- Food / vaccination / masking schedule
- Tips and hints, pictures of the puppies / parents in the litter, breed standard, can be found on a USB flash drive included.
- Information about the breed and the club
- And of course lifelong support! I am very fond of my puppies and would like to have contact and I will gladly help if you need it.
- According to SKK rules no guarantees are given.